As Toni Morrison Would Have Spelt It: E-Race-Ing Christian McCaffrey
Search Text
Case Sensitive
Exact Words
Include Comments
From Madden 20 NFL video game: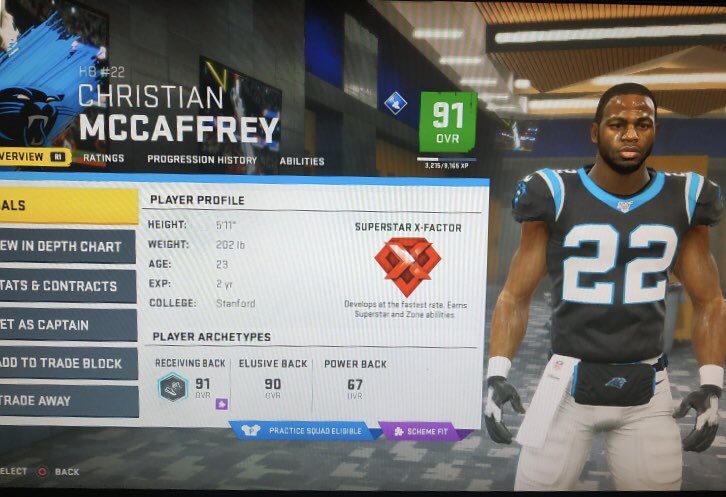 McCaffrey, a speedy running back out of Stanford, was third in the NFL last year in Yards from Scrimmage with 1098 yards rushing and 867 yards receiving.
It's not surprising he has NFL speed.
His father Ed McCaffrey caught 55 touchdown passes as a wide receiver, mostly in Denver. Before, at Stanford, Ed McCaffrey helped end Senator Cory Booker's football career by being so much faster that Booker was cut from the team for his senior season.
And his maternal grandfather Dave Sime won the silver medal in the 100 meter dash at the 1960 Olympics in Rome.
But it was a good learning moment for Christian, as his mom pointed out:
Sorry you had to find out this way. @87ed may not be your real dad. 😂 https://t.co/5pY9WUs12e

— Lisa McCaffrey (@LisaMcCaffrey6) August 24, 2019
Follow @steve_sailer